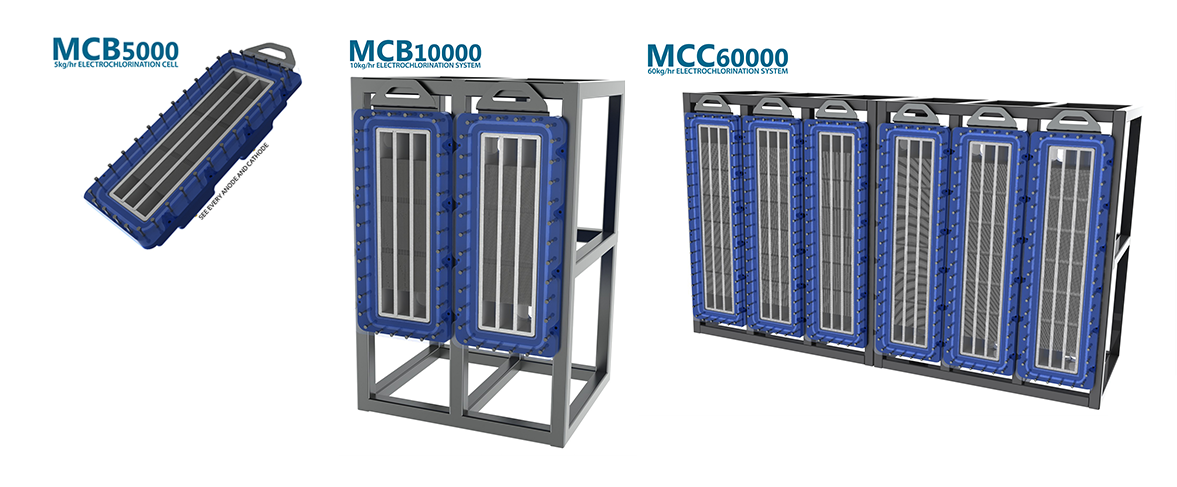 The OxiMax MM Series is a range of patented, leading edge technology, continuous "Onsite Hypochlorite Generators" suitable for a wide range of water treatment applications. Models are available with outputs ranging from 10 – 500 g/hr and there are now over 2,000 machines in daily operation worldwide.
The heart of the MM Series is the patented MM Cells, which consist of computer optimised waterways and self-cleaning, high performance, long life SCRP electrodes.
Each system consists of a Salt Saturator, a Brine Pump, a water supply system, an MM Cell, an Electronic Power Supply, a microprocessor based control system and a Hypochlorite Storage Tank.
The key benefits of the MM Series Onsite Hypochlorite Generators are:
Suitable for remote locations, where the machines can run for several
weeks unattended.
Constant strength, fresh Hypochlorite is produced on demand, with no
decay, allowing simple, accurate dosing control.
Greatly increased safety, as the produced Hypochlorite is low strength (5 – 9 g/l), meaning there are no Hazardous Chemical handling or storage
requirements.
Only common salt has to be transported to site and as salt does not
degrade, up to 12 months supply can easily be stored.
Low maintenance and operating cost, normally around 1/3rd bulk
hypochlorite or Chlorine gas.
Long life electrodes allow 3 – 6 years between cell exchanges
With self cleaning electrode technology, there is no need for water
softeners or acid cleaning.
The OxiMax MM Series are our smallest machines and they are well suited to the following applications:
Disinfection of Potable Water and Wastewater up to 6 Ml/day.
Disinfection of "Fresh Water" swimming pools and water features.
Military and Disaster Relief.
Disinfection of Process Water systems.
On site production of bleach for a variety of disinfection applications.
Disinfection of water in Tanks, Dams and Cooling Towers.
Water treatment in remote locations.
Disinfection of Recycled Water.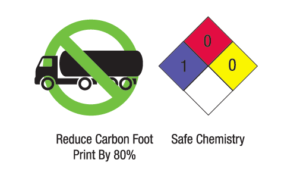 OxiMax MM Series machines have been developed as a result of over 4 years of intensive Research and Development by our technical team. They offer high efficiency in a compact, robust, reliable package and they are designed to run reliably for up to 2 months without attention. They can operate on virtually any quality salt, although common swimming pool salt is recommended.
MM10 – MM50 (5 – 50 g/hr)
The MM10 – MM50 models are ideal for remote areas, as they are compact, reliable, light weight, portable and may be operated by either mains, solar, wind or generator power. The Cells use self cleaning electrode technology to minimize maintenance and these machines are well suited to both domestic and smaller commercial and industrial water disinfection applications.
MM100 – MM500 (100 – 2,000 g/hr)
The MM100 – MM2000 models have the same features as the smaller models but use larger Tanks, Cells and Power Modules to allow higher outputs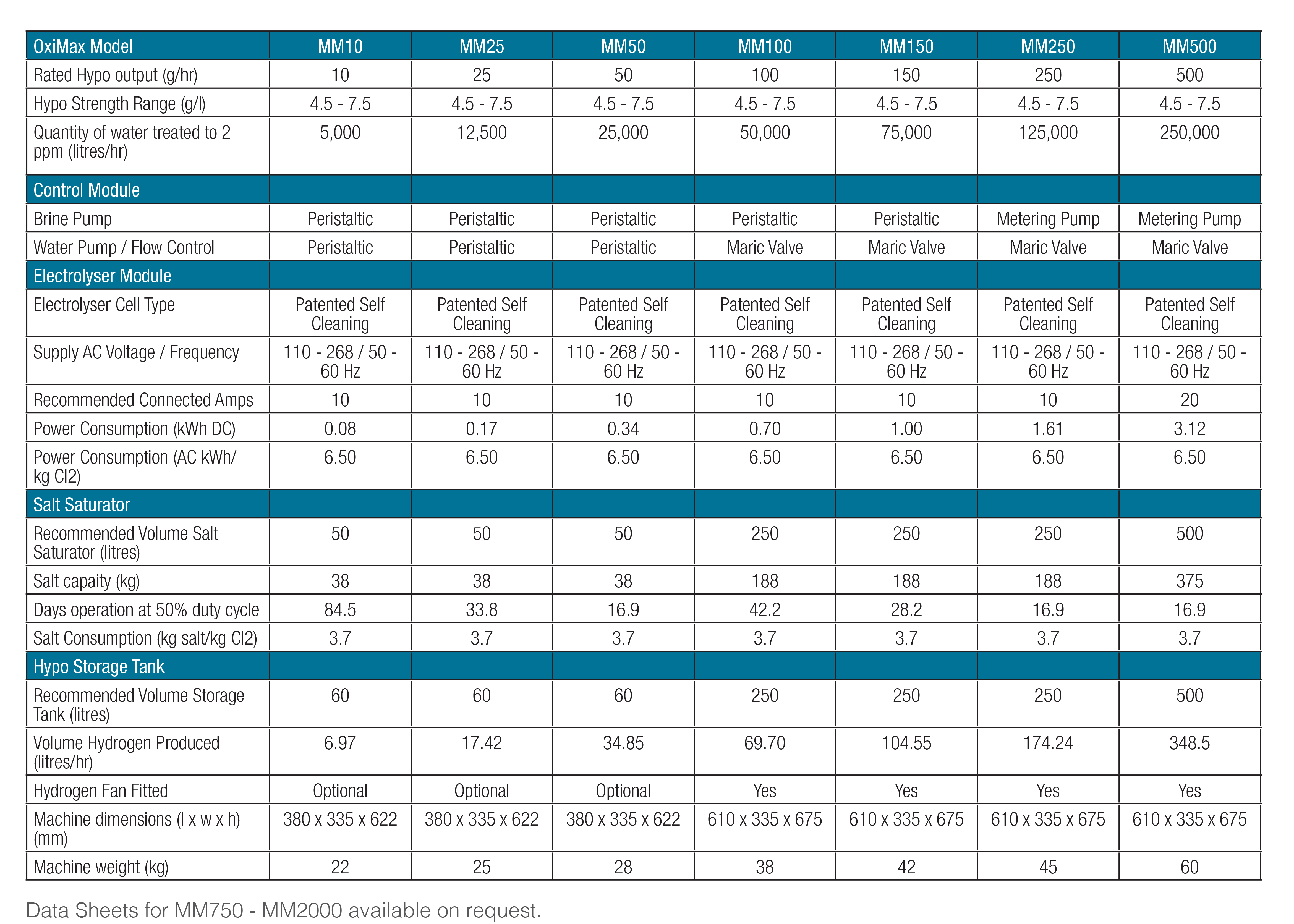 Testimonials
PERFORMANCE CERTIFICATE FOR OXIMAX ELECTROCHLORINATOR

Contracts Purchasing Officer – NRG Gladstone