Cathodic Protection Anodes
OxiMax Cathodic Protection Anodes have been in production for over 20 years and we have produced over 20,000 sqm for use in seawater and fresh water applications.
Our Anodes are constructed from ASTM Grade 1 Titanium coated with Mixed Metal Oxides.
Electrochlorinator Rebuilding / Refurbishing / Consulting Services
We are specialists in rebuilding and/or refurbishing virtually any electrochlorination system.
This work is done by our expert team who have vast experience in this area. We offer quick turn around and in may cases our refurbished systems perform better than the original.
Recoating is the best option for systems that are up to around 15 years old.
If an Electrolyser Cell from virtually manufacturer is damaged, we can either replace the Cell or simply rebuild the damaged section.
We offer 5 Years Warranty on cells after recoating and refurbishment.
We also offer a full range of consulting services and our team can analyse the performance and condition of any Electrochlorination system. Please contact us for details.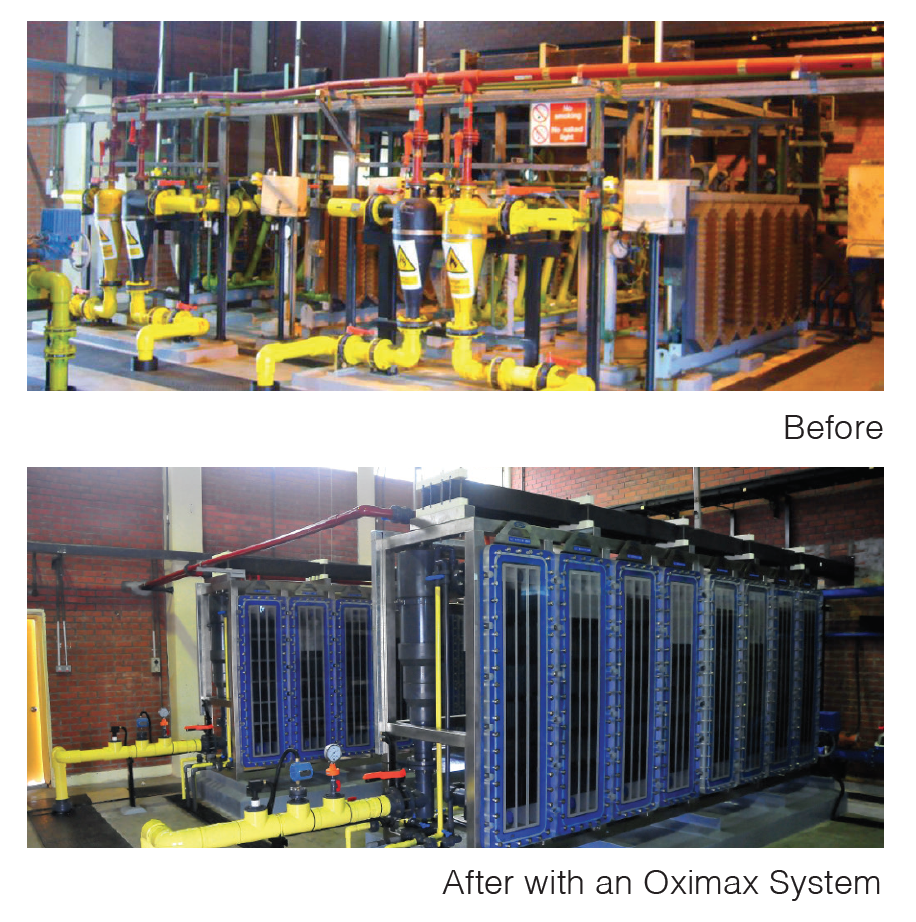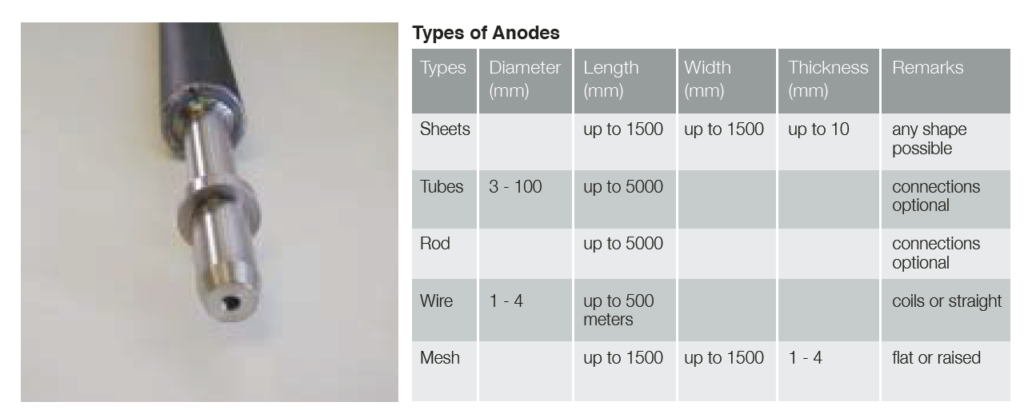 Testimonials
PERFORMANCE CERTIFICATE FOR OXIMAX ELECTROCHLORINATOR

Contracts Purchasing Officer – NRG Gladstone