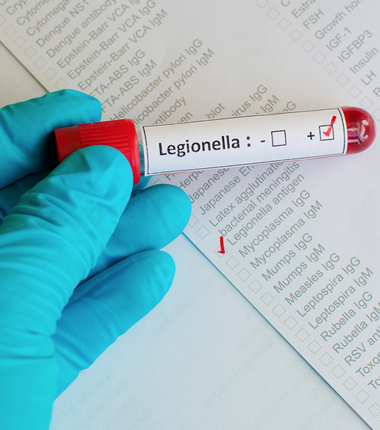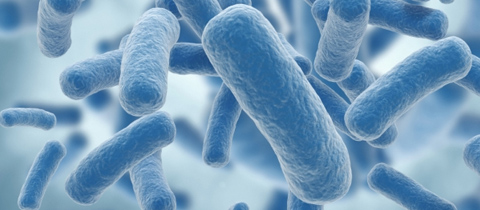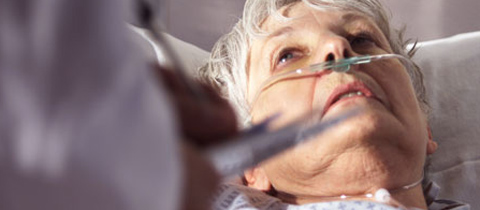 Legionella Treatment
Legionella bacteria infect and cause thousands of cases of sickness and death each year, typically in buildings that house people with weakened immune systems, such as the elderly, ill and very young. Smokers are also at risk. Common sites include healthcare facilities and hospitals, hotel complexes, resorts, office buildings, manufacturing sites and virtually wherever water is supplied by an extensive distribution system. Common routes of infection include showers, sinks, fountains and cooling towers which can aerosolize water, allowing it to be inhaled into the lungs.
According to published research, up to 70 percent of all building water systems are contaminated with Legionella, the bacteria that cause Legionnaires' disease – a serious but preventable form of pneumonia. Legionalla live in biofilms which are highly resistant to traditional oxidising biocides, as they cannot effectively penetrate to the base level of anaerobes that are creating the bulk of the problem. This is compounded by the fact that these organisms are creating Hydrogen Sulphide (H2S) and Hydrochloric Acid (HCl) which cause corrosion of the pipe surfaces.
Chlorine Dioxide has become the biocide of choice for the following reasons:
It is a broad spectrum biocide, that kills aerobic and anaerobic bacteria equally well
It has excellent penetration ability to attack the bacteria typically protected by the biofilm
Continuous low level background dosing allows total control of water systems, with no off line time
Non corrosive to the soft metals used in water distribution systems
Works well at the alkaline pH levels found in cooling towers
Inexpensive – low operating and maintenance costs
The patented developments in our OxiMax eCD Series of small-scale machines, allow production of gas extracted Chlorine Dioxide and make it possible to inexpensively dose non-corrosive chlorine dioxide into water distribution systems and cooling towers.
With a long history of use in municipal water treatment and food processing, Chlorine Dioxide is well known as a powerful biocide which is also safe and environmentally friendly.
Great explorer of the truth, the master-builder of human happiness no one rejects, dislikes, or avoids pleasure itself, because it is pleasure,but because those who do not know how to pursue pleasureconsequences that are extremely painful. Mattew Stocks – Project Manager
Best Of Our service
Creatible Integrity
Creative Team Members
Better With Economically
Customer Feedback
Dear Ken Varcoe, PERFORMANCE CERTIFICATE FOR OXIMAX ELECTROCHLORINATOR This is to certify that Gladstone Power Station has now run the 2 x 60 kg/hr OxiMax Electrochlorinators since 2002 with no maintenance problems. The equipment has performed reliably and has exceeded our requirements. Contracts Purchasing Officer - NRG Gladstone

Contracts Purchasing Officer – NRG Gladstone